Analysis reveals red-hot areas of sharing economy
02/06/2015
|
6:54:24 PM
|
中文
A sub-sector report from Traxcn has revealed some of the red-hot areas of the sharing economy: namely food and logistics.
While these areas aren't directly related to travel, they do reveal how the travel-focused sharing economy has trickled up into the wider economy. And while the stay and transportation sub-sectors garner the most money, the smaller sectors are ramping up.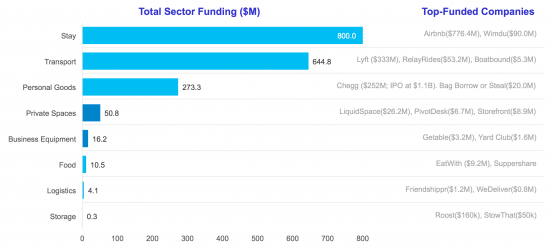 Late stage investment rounds are also ramping up, going from 16% in 2009 to 33% in 2014 as investors seek to bolster proven models rather than fund unproven early stage ideas are ramping up.
Areas such as food are also nascent mega-sectors, with startups such as EatWith blurring the lines between hospitality and travel. Basically, those startups are providing a tech-enabled experience that could equally be a part of a tourist's visit or a local's evening. That's how travel is morphing into hospitality — locals and visitors sharing similar activities.