Home
>
>
China OTA transactions touch $10 billion, Ctrip still leads in market share
China OTA transactions touch $10 billion, Ctrip still leads in market share
Chinese online travel agencies total transactions for second quarter of 2014 are estimated at close to $10 billion.
iResearch, China-based research company, has released the data covering total OTAs transactions and commissions, and identified the leaders in the sector.
Below chart shows the total transaction value (in billions) processed by OTAs in Q2 2014 and previous quarters.
NB: Click for hi-res versions.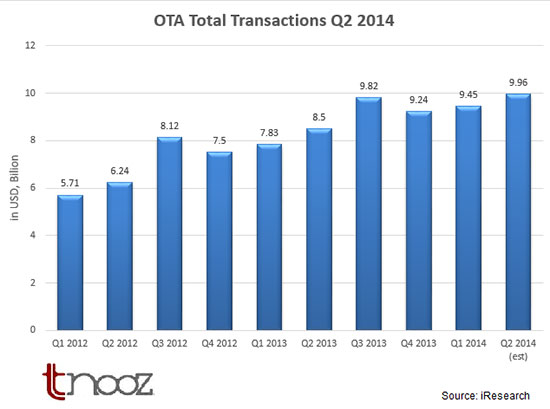 Earlier this year, iResearch estimated the Chinese online travel industry's total transaction value for 2014 at $45.4 billion.
Below chart shows the OTA commission for Q2 2014 ($0.53 billion) and the previous quarters.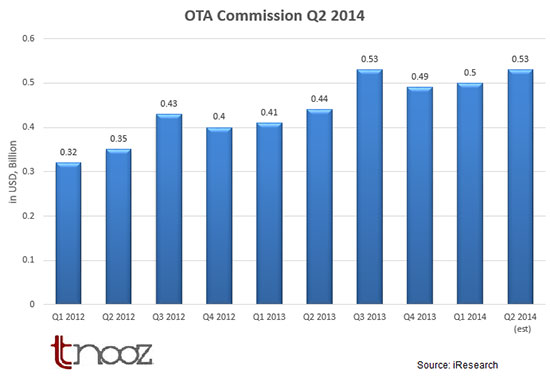 When it comes to the marketshare of OTAs, Ctrip still leads by a huge margin (54.2%).
The marketshare of Ctrip is more than six times the size of second biggest OTA eLong (8.7%).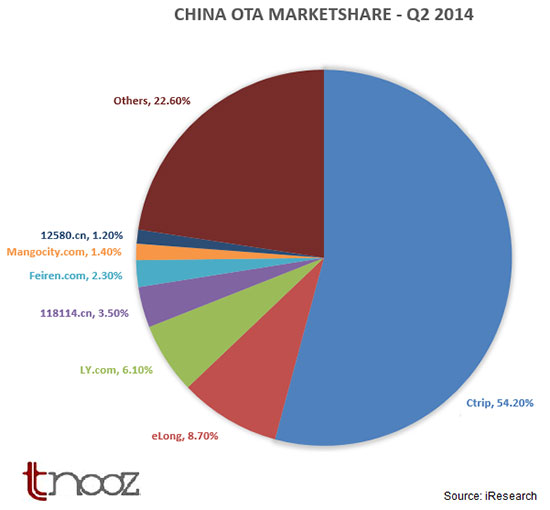 Read the original article