Home
>
>
HotelClub set to launch in China by year-end as brand strengthens club positioning
HotelClub set to launch in China by year-end as brand strengthens club positioning
Orbitz-owned HotelClub is gearing up to make some big changes to it's offering for consumers in mainland China by the end of the year.
Tsang Shuk Wa reports
Orbitz-owned HotelClub is gearing up to make some big changes to it's offering for consumers in mainland China by the end of the year. While making the HotelClub Chinese website more relevant to Chinese consumers, the brand is also repositioning itself – recognisng its roots as a travel club.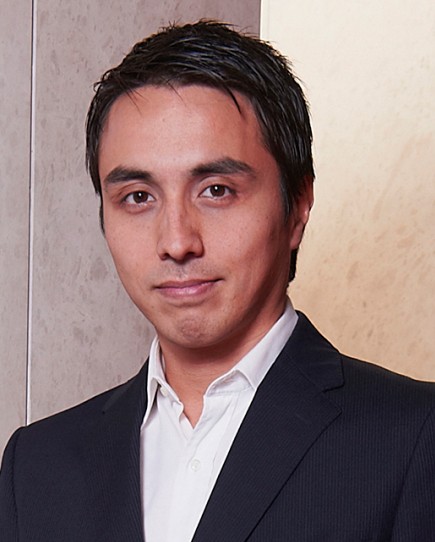 Nicolas Chu, ​HotelClub's president.
So far HotelClub has been tapping the enormous China outbound market mainly through its offline travel agent network. Through HotelClub for Travel Agents, the company offers its inventory as well as membership benefits to 120 affiliate Chinese travel agents booking through its website.
Meanwhile, the company is lining up the outstanding pieces of its China strategy including building new offers tailored for China, offering payment options relevant and familiar to the Chinese market, refining it's simplified Chinese site, and also offering hotel rates and payments in RMB. The aim is to offer a site which is fully functional for direct consumers in China, according to HotelClub's president, Nicolas Chu.
The company has already made great strides in its expansion in China. In June, HotelClub became the first online global travel agency to sign an agreement directly with Alipay for online payment solutions. In order to cater for Chinese customers, it has also developed dedicated customer support manned by Putonghua-speaking staff in its call center.
The China market is seen as one with promising growth potential in the Asia Pacific region. "Mainland Chinese have more money to spend on travel, and (they travel to) more destinations. We're seeing an emerging trend that Chinese travellers are very much after added value and extras when booking their trips," said Mr. Chu.
HotelClub targets China's independent travelers. "The needs of Mainland Chinese travelers are similar to Australian and US travelers. Our consumers are looking for deals as well as added value and extras. Hotels on HotelClub are often listed with savings of 40% or more. In addition to great hotel deals, we also offer a number of Member Extras, just for HotelClub Members, including an extra 5-10% off our already low rates and (other benefits such as) upgrades, free breakfast and more," he said.
The emphasis on Club Benefits echoes the brand's positioning shift in the past six months, tracing back to its DNA as a travel club. The strategy is already delivering accelerated growth, Mr. Chu said without divulging numbers.
The repositioning strategy is intended to drive growth. "It is our strategy to go back to our roots. At the end of the day, there are hundreds of sites selling more or less the same products and same hotels at the same rates. We are not the biggest. It was important for us to define our value proposition around what consumers actually want and need," he said.
In less mature markets where consumers are in the "bro-bo" stage (browse online but book offline), HotelClub deploys its offline affiliate travel agent program to meet market needs. The HotelClub for Travel Agents program has been growing significantly especially in China and has been recently launched in the Middle East as well.
Mr. Chu maintained that HotelClub's dual strategy of also dealing directly with consumers is not in conflict with its affiliate travel agent program. "We still offer our inventory to travel agents with some extra benefits. For example, rewards are linked to an agent's personal account. Effectively we don't give rewards to our travel agent partners' customers who are not booking with us directly, but we do give the rewards to the travel agents themselves," he said. He also added that the company and travel agents are in fact going after different segments, as there are still quite a lot of people in China who prefer to book through travel agents for various individual needs – such as visas, for example.
HotelClub woos affiliate travel agents with its speed-book program, sales support, specific training, exclusive offers and extensive inventory suited to mainland Chinese travelers.
Meanwhile, the company is also investing in expansion through mobile devices in order to catch the next big wave in online travel.
An online thought-leader with a long experience in online businesses, Mr. Chu anticipates that interactions based on a traveler's location while using on-the-go devices (including mobiles and tablets) could be the next big trend for online travel development.
While online travel began with travellers using the internet simply to hunt for bargains and make last minute bookings, it has since progressed to travellers sharing their recommendations online. Now we are seeing the dynamic exchange of information and recommendations as travellers begin to have conversations online – both between themselves and also directly with providers themselves.
"In the future it won't be just about checking what people are saying on the web. Because you are in a specific location and you are linked to a specific group of people you will be able to view specific content which has been adapted to your needs. There will be interaction between people, combined with both the social and location dimensions. That's what I believe will be the future and the logical next step for online travel," he said.
"We are already starting to see this happen. It's really the early stages at the moment."
HotelClub will gear up for such trends in markets where mobile penetration is healthy. "It's definitely something we are investing in. As a group, Orbitz is leading the way in terms of mobile. We already have a lot of data and analytics from our current mobile offering, which will be used to further optimise the way we use mobile in the future," he said.
Mr. Nicolas Chu, president of HotelClub will speak the 2013 China Travel Distribution Summit to be held on 11-12 September in Guangzhou. For more information about China Travel Distribution Summit, please visit the event website.