Amadeus interprets "Chinese Traveler 2.0"
12/07/2016
|
9:04:56 PM
|
中文
A research by Amadeus identified six traveler tribes based on psycho-graphic traits – such as lifestyle, needs, aspirations, behaviors – that will shape the landscape of travel between now and 2030.
More disposable income and a curiosity to explore the outside world have given rise to the huge surge in Chinese travelers we've seen in the past decade.
Their sheer volume makes them a force to be reckoned with, and I believe the world – whether through more welcoming visa policies or through Chinese-speaking retail assistants – has made leaps and bounds in recalibrating itself accordingly.
But that is yesterday's conversation. Today the question is whether the industry is ready for "Chinese Traveler 2.0" Make no mistake – they're not who they used to be.
Bolder, more empowered and increasingly independent, gone are the days where the only Chinese travelers you see were group tours. Chinese travelers are complex and diverse, although group tours remain important.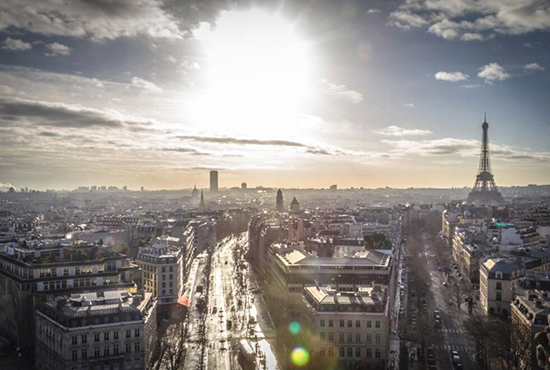 Today we're seeing for example, a shift from observation to participation – a growing desire to seek once-in-a-lifetime experiences and immersion in local culture rather than just ticking 'must-see' landmarks off a list.
Also on the rise is a rejection of brands attempting to silo them into demographic groups of age and income.
Amadeus' Future Traveler Tribes research identified six traveler tribes based on psychographic traits – such as lifestyle, needs, aspirations, behaviours – that will shape the landscape of travel between now and 2030.
Out of those, we believe we will see more and more of three tribes in particular among Chinese travelers:
Cultural Purists
Travelers who will look at holidays as a chance to immerse themselves in an alien culture, where enjoyment of the break depends on the authenticity of the activities. Many of these will be young, travelling independently.
Simplicity Searchers
Travelers who want to avoid managing too many trip details themselves. They may look for bundled activities with a reasonable price tag from a trusted travel agency. These would be represented by the traditional tour group travelers, which we believe will continue to be an important Chinese market.
Reward Hunters
Travelers interested in a more indulgent form of travel. They see travel as a return on their hard earned investment of time and energy in their working lives and crave a premium experience. These are otherwise known as the luxury travel segment in China, which our research shows will grow at 12.2% annually over the next decade.
Old assumptions of what Chinese travelers want from their trips to how they plan it, who they go with and how they talk about the journey after, need to be reconsidered. This will be the biggest challenge for the industry – to facilitate this "Journey of ME" for millions – if not tens of millions – of Chinese outbound travelers.
Travel players that can understand travelers down to the individual level and cater to their needs in an intuitive, timely manner will earn steadfast loyalty in an increasingly competitive landscape.
The advent of new big data and mobile technologies, as well as smart, intuitive user interfaces are enabling promising new opportunities for travel companies and travelers alike. Chinese companies today are already making great strides.
Fliggy (formerly Alitrip) has launched a 360-degree panoramic virtual reality viewing of hotels listed on its platform, aimed at inspiring consumers and giving them a taste of the experience even before the trip.
Ctrip announced its refreshed chatbot application which can respond to consumers' various requests such as hotel booking, ticket reservation, refund, or flight changes within one or two seconds, delivering the almost-instant response that travelers today demand.
Amadeus is working with a number of customers to deliver a more inspirational search experience that goes beyond the traditional city pair/travel date box.
China is expected to become the world's first mobile-led travel market this year, as many millions of new Chinese travelers make their first digital travel [purchases not on a desktop, but on a mobile device.
But beyond that pre-trip phase, mobile presents many opportunities for travel players to connect, serve and manage travelers across the travel journey – whether through pushing in-destination offers, sending alerts on any travel risks, or collecting post-trip feedback.
The good news is there is so much innovation happening here. Amadeus has participated in the THack China event for three years and we are always incredibly impressed with the ideas we see – most of which are mobile app-based.
In fact, we see huge potential for the next major innovation in travel technology to come from China. Major national initiatives such as Internet+ and huge investment into the Internet of Things, the sharing economy and smart cities create the context for the innovations to come.
China is now holding status as the world's largest outbound travel market, even with only just 5% of its population holding passports today.
Read original article