HNA forms Shen Niao Airlines to tap southwestern market
Hainan Airlines will form a new airline company called Shen Niao Airlines in a total investment of RMB 3 billion.
HNA's Hainan Airlines announced on November 26 that its subsidiary Yunnan-based Lucky Air will join Lucky Air Investment Co. Ltd. and Chengdu Communications Investment Group to form a new airline called Shen Niao Airlines.
The total investment will be RMB 3 billion, of which Lucky Air will contribute RMB 1.05 billion, or 35%; Lucky Air Investment Co. Ltd. will put in RMB 1.35 billion, or 45%, and Chengdu Communications Investment Group will invest RMB 600 million, or 20%.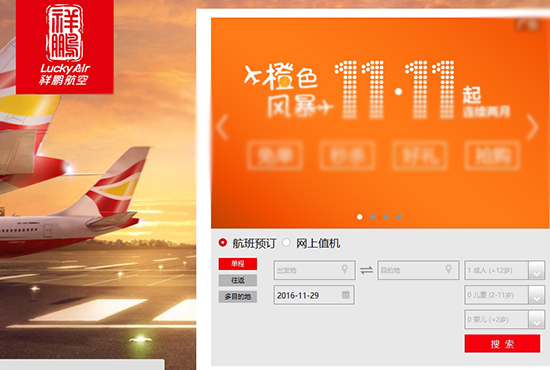 Shen Niao Airlines will provide international and domestic (including Hong Kong, Macao and Taiwan) air transport services for passengers, cargos and postal services, as well as aircraft repair and maintenance, and air terminal service and operation. Hainan Airlines with 23 years history and its parent company HNA Group have been investing heavily in western China.
Lucky Air aims to leverage the newly formed airline to further develop its Sichuan market in which the HNA Group has a relatively small presence. So far, only Lucky Air of the all group's carriers has set up branches in Sichuan, though the province, especially its capital Chengdu, is seen by other airline companies as promising.
Air China and Sichuan Airlines have geological advantages in the region; China Eastern Airlines has set up a branch in Sichuan several years ago and China Southern Airlines is also trying to be a flag-carrier of Chengdu. (Translated by Claire)