DoubleDragon doubles its Jinjiang Inn expansion plan
DoubleDragon Properties will accelerate its hotel business expansion and double its inventory target to 2,000 rooms under Chinese brand JinJiang Inn by 2020.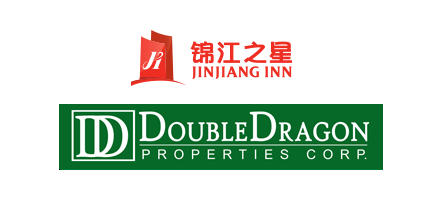 DoubleDragon Properties Corp. in the Philippines will accelerate the expansion of its hotel business, pouring in PHP 6.6 billion for the development of JinJiang Inn hotels across the country.
The property developer announced in a statement that its subsidiary Hotel of Asia, Inc. (HOA) has decided to double its inventory target from 1,000 to 2,000 rooms under the Chinese brand by 2020.
The expansion was accelerated on expectations the number of Chinese businesses and tourists in the Philippines would surge.
The expansion was announced on October 21 in Beijing in the presence of Mr. Duterte and certain Cabinet officials during their state visit to the world's second-largest economy.
Read original article