Japan sees more Chinese visitors but less "Bakugai"
Japan continues to receive a record number of Chinese travelers but the visitors' average spend is declining as they appear to be buying more prudently in the country.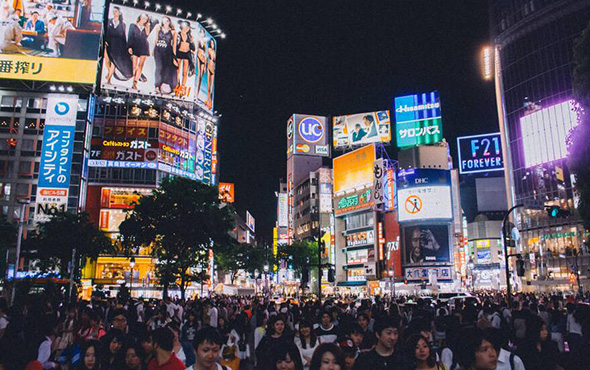 Japan continues to receive a record number of Chinese tourists due to the country's relaxed visa policy, better transportation service and good reputation in service industry and goods. Yet Chinese travelers are more prudent in their shopping in Japan.
Of the 120 million outbound visitors traveling from China in 2015, 4.99 million went to Japan, according to China National Tourism Administration (CNTA) data.
The Chinese tourism authority's chief representative in Japan Yuquan Luo said in an interview that Chinese tourist arrivals to Japan continued to grow rapidly this year, reaching 4.5 million as of August 2016. Mr. Luo projected that the number will rise to around 7 million for the whole year.
Chinese tourists, reputed to be voracious shoppers in Japan, helped to create Japanese buzzword "bakugai", which translates as "explosive buying". But this year, the average spending of Chinese tourists in Japan has declined. Mr. Luo attributed the decline to appreciation of the Japanese yen and more sensible consumption habits of Chinese tourists.
Xinhua News Agency reported that Chinese tourists spent JPY 284,000 (USD 2,759) per capita in Japan in 2015, of which shopping expenditure accounted for more than JPY 160,000 (USD 1,554), compared to the average shopping expenditure of JPY 74,000 (USD 719) per capita by Japan's overal international tourists in the year.
However, Chinese tourists' average shopping spending has lowered to JPY 124,000 (USD 1,205) per capita in the first half of the year.
Another major change in trend is that the proportion of FITs (free independent travelers) among Chinese travelers to Japan has been increasing, from less than a quarter in 2011, to nearly 40% in 2013 and up to 54% in the first half of 2016, according to the Xinhua report.
Japan's foreign minister Fumio Kishida said in the "Tokyo-Beijing Forum" on September 27 that Japan would further relax its visa policy for Chinese visitors from October 17. (Translated by Jerry)