Shanghai Disney Resort returns to regular price plan
08/26/2016
|
3:06:37 PM
|
中文
Shanghai Disney Resort will change ticket prices from RMB 499 (USD 75) charged during peak season to regular price of RMB 370 from September as summer vacation ends.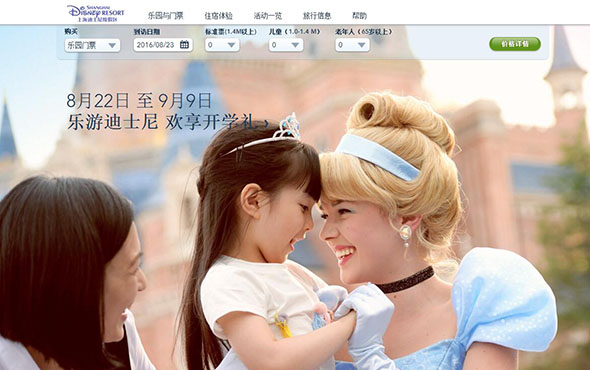 Queue times at the theme park's popular sites have shortened as the holiday season approaches its end. A previous wait of 150 minutes on August 2 at Soaring Over the Horizon on Adventure Isle dropped to two hours on August 23.
The resort also offers special back-to-school offers on merchandise and dining from August 22 to September 9, including a 20% discount on Disney-themed backpacks, stationery, lunchboxes and drinkware.
Read original article