Four Seasons accelerates expansion in China to woo high-end customers
Four Seasons will open a host of properties in China and popular travel destinations to pick up its pace of development in China in the coming year.
Four Seasons Hotels and Resorts is to open a host of hotels in China and other popular destinations for Chinese visitors in the near future. In addition to the property in Tianjin, there will also be new properties in Kyoto, Jakarta, Oahu and Abu Dhabi. The group's first exclusive private island resort, Four Seasons Private Island Maldives at Voavah, Baa Atoll announced in June, will be launched in late 2016.

Four Seasons has only set up eight hotels in China in the 13 years since entering China in 2002. Its pace of development will pick up after this year, as Michael Crawford, President, Asia Pacific of Four Seasons, revealed last November that the company was planning new properties in China in the next few years – in Chengdu in the west, Wuhan in the center and Sanya in the south.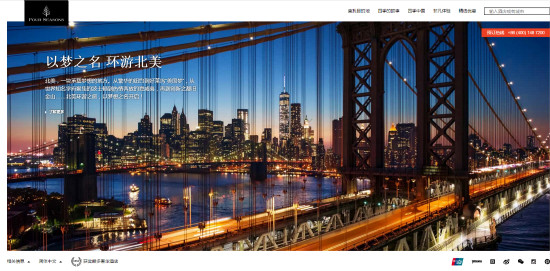 The latest statistics from China National Tourism Administration bode well for the prospect of tourism growth – domestic travel in China hiked more than 10% in the first half of the year, reaching 2.236 billion; tourism revenue grew 12.4% to top RMB 225 million, and outbound travel edged up 4.3% in the first six months to 59.03 million and is likely to grow at a similar rate for the rest of the year.

Allen Smith, President and CEO of Four Seasons, said: "About one third of the hotels in our portfolio are select properties specifically catering to Chinese tourists' preferences, and they provide specialized and personalized services and experiences for Chinese customers."

Such hotels offer Chinese-speaking staff, Chinese food, Chines tea and Chinese TV programs. Four Seasons also launched a Chinese version of its App for Chinese travelers.

These services are not uncommon among international hotel brands as they are become aware of the importance of Chinese tourists, but Four Seasons has upped the ante by offering unique services such as local itinerary planning and private jet experiences for the high-end market.

"About 250 customers have enjoyed this private jet experience since we launched the service in 2015. I believe it will attract more Chinese customers and we hope to add more Asian destinations to our private jet experience." said Mr Smith. (Translated by Claire)