Cruise giants bet on China's tourism market
Royal Caribbean and its rivals have all upped its bet on China in recent years, resulting in a more than 100% capacity increase in Shanghai this year.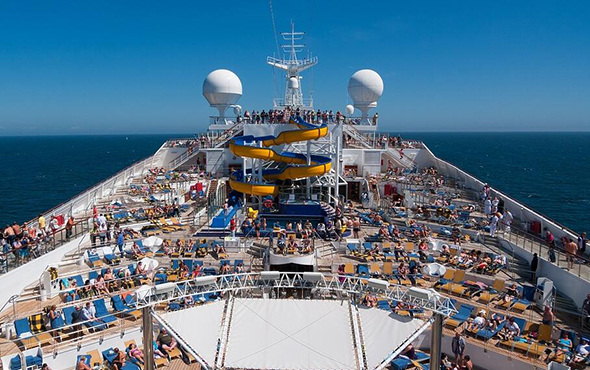 With more ships sailing into the fast-growing market, Royal Caribbean Cruises was expecting business to suffer in China this year.
Shanghai in particular was struggling. As Royal Caribbean has upped its bet on the Chinese market in recent years, so have rivals, resulting in a more than 100% capacity increase in China's largest city this year.
Yet the company is confident in the long-term prospects for the market.
Chief financial officer Jason Liberty said 9% of the company's capacity is in China, and sailings there still generate above-average yields and occupancy in line with the average for the rest of the fleet.
The company projected that industry growth in China would slow next year — to only about 50%.
China wasn't the only weak spot in the quarter. Security concerns following attacks in Brussels and Turkey hurt demand for itineraries that included the Eastern Mediterranean, and more recent incidents including the Nice attacks and attempted coup in Turkey have continued to have an impact.
Overall, the company reported that revenues increased from about USD 2.06 billion last year to USD 2.1 billion this year. Net income jumped from USD 185 million to USD 230 million, with yields dropping slightly.
Read original article