China's airline stocks set to take off as passengers increase
Easing pressure from oil prices, yuan depreciation trigger strong demand for China's airline shares.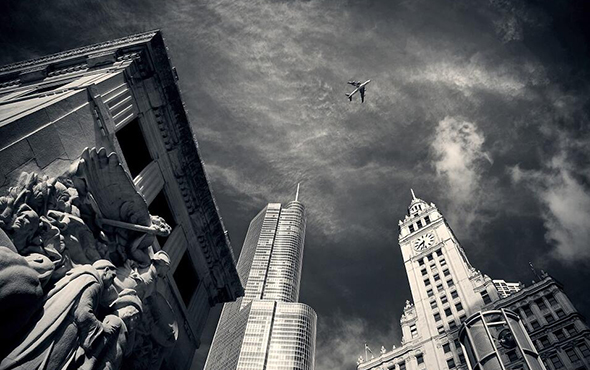 Investors could probably expect a boom time from Chinese airline stocks, after the industry recorded a surge in passengers at the start of the summer travel season. As pressures from oil prices and yuan depreciation have both eased, analysts estimate the sector to take off this summer, thanks to robust tourism demand, consumption upgrading, and the opening of Shanghai Disney Resort.
The air transport sector in the A-shares market jumped 7.4% last week, outperforming the 2.6% gain in the large-cap CSI300 index. The biggest gainer is China Southern Airlines (CSA), which soared 12.3% for the entire week. On Monday, shares of CSA rose further by 0.5% to close at 8.47 yuan.
Peak season demand will be a strong driver of earnings growth for airlines, analysts said.
Air China, China Eastern Airlines (CEA) and China Southern Airlines, China's three biggest airline companies, all posted strong passenger traffic growth in June. CEA's revenue passenger kilometres (RPK) jumped the most by 18.5% in June from a year earlier, followed by Air China's 10.3% and CSA's 8.6%.
In particular, international traffic growth accelerated for all three airlines. CEA saw a 43% surge in international traffic for June, up from 33% in the previous month. CSA and Air China also experienced a year-on-year growth of 30.6% and 13.6% respectively, up from 30.3% and 9.8% in May.
Besides, the opening of the widely-anticipated Shanghai Disney Resort in mid-June is set to drive strong passenger flows to Shanghai and benefit related airline operators.
In the longer term, a structural demand shift may further boost the sector, as the rising Chinese middle class is spending an increasing share of their income on upgrading the quality of consumption, including travelling overseas, analysts said.
"The Chinese government has estimated the number of outbound trips per person to reach 4.5 in 2020, up from 2.8 in 2015. That means China is about to enter a golden age for tourism consumption upgrade," said Qu Yongzhong, an analyst for Northeast Securities.
"Currently, only less than 10% of Chinese people have passports. By the end of 2015, fewer than 30 countries have granted visa free or visa on arrival access to Chinese passport holders. However, as some Western countries like the US and Canada have recently eased visa access for Chinese visitors, we can expect a significant increase in overseas trips," Qu said.
Besides the strong demand, a continued slide in oil prices and a modest depreciation in the yuan could also help improve airlines' financial status, analysts said.
In recent weeks, continued weakness in oil prices have sparked a rally in airline stocks. Crude futures fell Monday night, with the WTI crude down 1.6% to settle at USD 45.24 a barrel. So far in July, the US oil benchmark had retreated 5.4%.
In the meantime, pressures from yuan depreciation have also eased.
China Eastern Airlines suffered a foreign exchange loss of approximately 5 billion yuan (HK$5.8 billion) in 2015.
Read original article