Home
>
Destinations
>
Chinese tourists in U.S. switching from shopaholics to culture lovers
Chinese tourists in U.S. switching from shopaholics to culture lovers
As larger numbers of Chinese tourists are coming to US with more individualized travel plans, more are turning their eyes to cultural attractions than shopping sprees.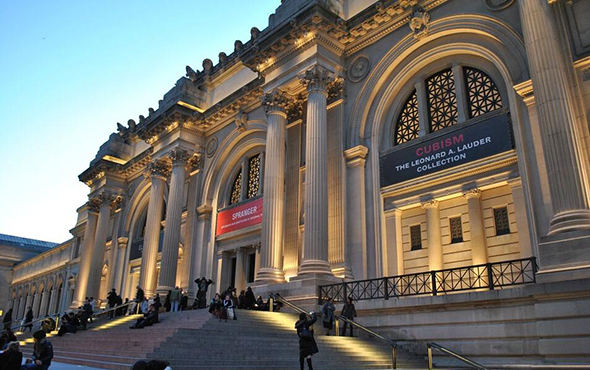 There used to be a time when the luxury stores on the Fifth Avenue of New York City (NYC) were frequented by Chinese consumers. But now, they have turned to the attractions other than gilt and luxury.
In fiscal year of 2015, the number of visitors to this iconic museum in the United States has reached 6.3 million, which has been attributed in a large part to Chinese elements and tourists. The Met is one of the world's largest museums with over two million pieces of artwork.
Responding to the sharp rise of Chinese visitors, the museum made efforts to cater to the Chinese, including audio tours and maps in Mandarin, opening a Chinese Weibo account, and even acceptance of UnionPay.
Against the impression that Chinese tourists are mainly "shoppers", scenic spots with civic interest or stunning scenery is taking more of their travelling routes.
The Big Apple is expecting 921,000 tourists from China 2016, up 8% from the preliminary estimate in 2015, according to the prediction made by NYC & Company, New York City's official marketing, tourism and partnership organization.
Read original article