WeChat slams brakes on chauffeured service Yidao
Chinese car-hailing Yidao backed by Baidu complained that dominant messaging service WeChat has been intermittently blocking users from accessing its website via the app.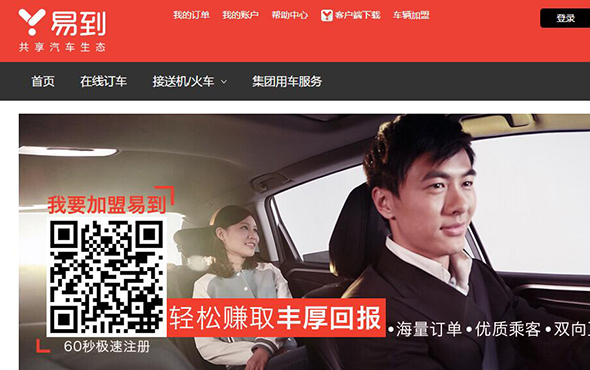 WeChat's parent company Tencent has a stake in Yidao's biggest rival Didi.
Users of the messaging service were unable to access Yidao's website through the chatting platform after the car-hailing firm unveiled a price comparison feature on July 12, which allowed users to compare fares offered for the same distance by Yidao and its two main rivals, Tencent-backed Didi and San Francisco-based Uber Inc.
Hang Zhou, founder of Yidao, wrote an open letter to Pony Ma, or Ma Huateng, founder of Tencent, on July 13. The ban was lifted a few minutes after Zhou published his open letter but was reinforced in the morning of July 14, Yidao said in a statement, where it asked "who gives WeChat the permission to play God?" At the time of writing, the ban had been removed again.
WeChat released a statement three hours after Zhou's open letter was published, saying Yidao was blocked because it violated WeChat's operating rules by asking users to share Yidao's promotional contents with their friends on the messaging app in return of cash rewards.
Tencent has also tried to slam the brakes on Uber. Starting in March last year, WeChat gradually shut down Uber's accounts, saying the company had not submitted a license issued by the government needed to register corporate accounts on the messaging app. However, Uber said it possessed the license but it had not been informed of the need to submit the document at the time it created its WeChat accounts.
Read original article