Didi uses big data and biometrics in new safety push
Didi has announced a range of measures designed to improve the safety of drivers and riders as the taxi app battle with Uber in China and overseas continues.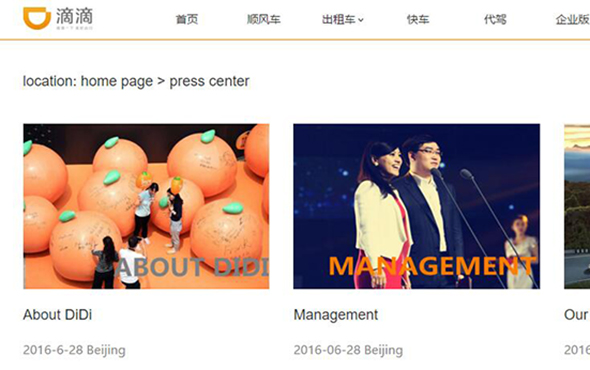 The five initiatives launched this week by Didi offer an insight into the way the business is using technology and partnerships (and home advantage) to reinforce its position as China's biggest transportation business.
The introduction of facial and voice recognition software for driver recognition and authentication brings biometrics into taxi app sector. The idea is to use the biometrics to make sure that the person logging into the Uber platform before their shift begins is the person registered.
It is also increasingly the regularity with which it checks on its drivers and their vehicles, pointing out that it is "the only rideshare platform in China which works not only with third parties but directly with law enforcement agencies for its driver verification and background check."
Elsewhere, it is bringing out of beta its "itinerary sharing" tools, which allow riders to let their friends see where they are by sharing the journey in real-time via WeChat or QQ.
This feature will also available to Didi's overseas users.
And it is also launching a one-touch SOS button which, when activated, will record what is happening and upload the recording to Didi's platform. Alerts will be sent to the user's emergency contacts, while a trained Didi employee will monitor the situation and contact the police if appropriate.
"We call on all passengers and drivers to put the platform's safety resources to best use, reduce safety violations, and help us continuously improve our safety mechanisms in order to build an ever safer and friendlier ridesharing environment," a statement said.
Elsewhere, the financial press is reporting that Uber had borrowed just over USD 1 billion, according to a person familiar with the matter.
The cash will be used to support Uber's expansion and operations and for investment in research and development and engineering.
Read original article