Home
>
Destinations
>
Wanda Group's sales rise 11% in first half on entertainment
Wanda Group's sales rise 11% in first half on entertainment
07/06/2016
|
3:41:23 PM
|
中文
The Chinese conglomerate's entertainment business revenue jumped 57% to RMB 29 billion as its real estate business revenue continues to fall.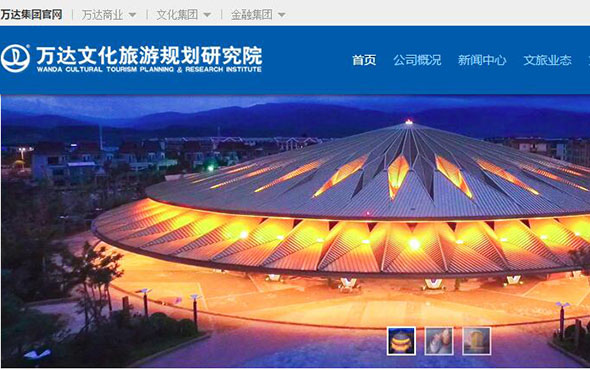 China's Wanda Group reported first-half sales climbed 11% from a year earlier, driven by gains from its entertainment operations.
Total revenue climbed to RMB 119.9 billion (USD 18 billion) during the first six months of 2016. The entertainment business, named Wanda Cultural Industry Group, saw sales rise 57% to RMB 29 billion. The company didn't disclose any profit figures.
Wanda forecast in January that revenue would fall this year, the first decline in at least 11 years, as the slump in the group's main real estate business overshadows gains from the burgeoning entertainment operations. Sales at the commercial property business dropped 12% in the first half, though that's a smaller drop than the 32% slump it had predicted for the full year.
Wanda's Chairman Wang Jianlin is shifting the company's focus to the fast-growing entertainment industry in recent years, especially in tourism and film. That's at the expense of the real estate business, whose proportion of total sales diminished to 54% in the first half versus 68% a year ago.
The Chinese tycoon has said he plans to open 15 Wanda City theme parks by 2020 in China as part of his entertainment push, challenging Walt Disney Co., which opened its first mainland theme park in Shanghai last month. He also said Disney is no match for his pack of wolves.
Read original article