New Beijing airport to feature world-first bullet train station
Scheduled to launch its construction this September, the new Beijing airport will feature a world-first bullet train to run through, with an integrated train station.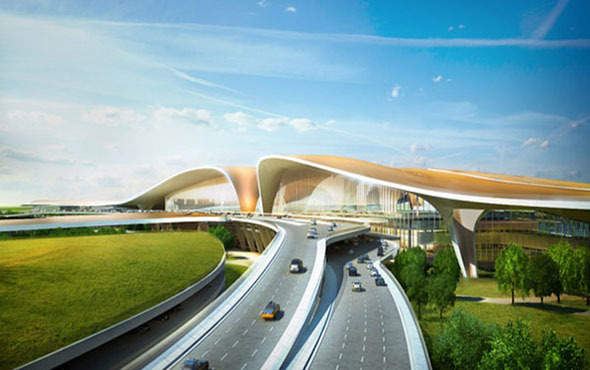 The new Beijing airport in Daxing district of the capital city is to start construction of its core structure this September, and new details have been revealed.
Qianlong.com reports that the airport will feature a five-storey above ground structure, with two floors for arrivals and two for departures, which has never been seen before.
In another world-first, the underground section will allow a bullet train to run through, with a train station integrated into the airport.
It is also reported the airport will be fitted with seven runways, which are expected to handle 100 million passengers a year.
The construction of the airport began in 2014 and is expected to be finished by 2019. Upon completion it will become the world's largest air terminal.
The new airport is expected to meet Beijing's rising demand for air transportation and will help achieve balanced development in the capital.
Read original article