BOC Aviation may be gauging demand for $1.5 billion Hong Kong IPO
04/25/2016
|
5:06:56 PM
|
中文
BOC Aviation plans to start taking investor orders in mid-May as Asia set to overtake the U.S. as largest aircraft market
Asia's biggest aircraft-leasing company BOC Aviation began gauging demand for a Hong Kong initial public offering that could raise as much as USD 1.5 billion, according to a Bloomberg report.
The Singapore-based company, owned by Bank of China, expects to start taking investor orders in mid-May, according to people with knowledge of the matter, who asked not to be identified as the information is private. It plans to start trading as soon as the end of May, the people said.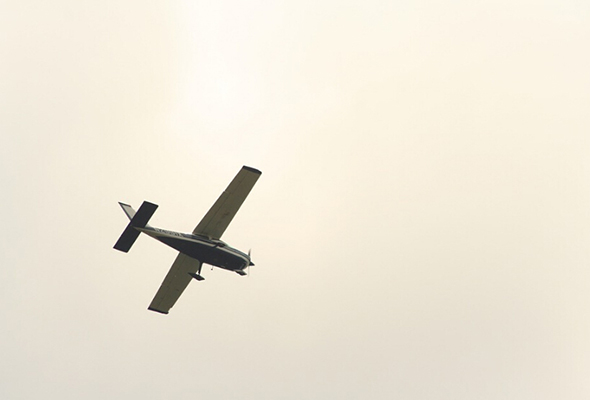 Asian leasing companies are boosting fleets as the region is set to overtake the U.S. as the world's largest market for aircraft in two decades. Economic growth in China, India and Southeast Asia is spurring air travel and encouraging more companies such as billionaire Li Ka-shing's CK Hutchison Holdings to enter the plane-leasing market, whose returns can exceed those of airlines and are usually locked in through multiyear contracts.
"It's a lucrative and attractive investment. Return on investment is more than 10 percent in this business, more than investing in airlines," said Shukor Yusof, founder of aviation-consultant Endau Analytics in Malaysia.
Equity Runup
BOC Aviation is planning to list at a time when Hong Kong equities are approaching a bull market, with the benchmark Hang Seng Index rising 17 percent from its low this year in February.
The company plans to use the proceeds from the IPO to fund pre-delivery payments for new aircraft, as well as future plane purchases, according to terms for the deal obtained by Bloomberg on Monday.
Its parent company's overseas investment-banking arm, BOC International Holdings, and Goldman Sachs Group are joint sponsors of the offering, the company said in an April 24 pre-listing filing with the Hong Kong stock exchange.
Half the offering will be new shares, while the remainder will be existing shares sold by Bank of China, the terms show. BOC Aviation declined to comment in an e-mailed response to questions.
Young Fleet
"Our core business model is focused on purchasing new, fuel-efficient, in-demand aircraft at competitive prices directly from aircraft manufacturers," BOC Aviation said in the prospectus. The company also regularly replaces some of its planes to "maintain a young fleet."
The leasing company owned and managed 270 aircraft at the end of 2015, with narrow-body planes from Airbus and Boeing making up 79 percent of the total, according to its website. It had 241 airplanes on order at the end of last year.
BOC Aviation posted a record net income of $343 million in 2015, 11 percent more than a year earlier. Revenue rose 10 percent to $1.09 billion.
BOC Aviation counts such airlines as Cathay Pacific Airways Ltd., Qantas Airways Ltd. and and Lion Air Group among its customers, according to the prospectus. Rental income from its clients in Asia Pacific made up for a third of the total at the end of last year, followed by Europe at 23.9 percent. That from China, Hong Kong, Taiwan and Macau was about 17 percent.
Read original article