Hong Kong Ocean Park striving to lure visitors
Hong Kong tourism is slowing, with mainland visitor traffic on the decline. The city's Ocean Park is stepping up to attract more visits, not just from mainland China but tourists from all around Asia.
Hong Kong's tourism market is struggling, with visitors from mainland China declining. Now Hong Kong Ocean Park, one of the city's top attractions, is pressing on efforts to attract more in. They're not just focusing on the Mainland, but tourists from all around Asia.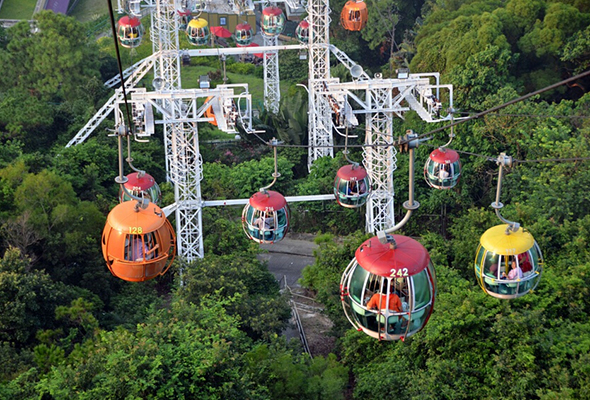 Combining rides, entertainment, a zoo and an aquarium, Ocean Park is one of the most popular theme parks in Asia, and even the world. But it has seen a 14 percent dip in visitors over the past year. Last year, mainland visitors to the park fell by 20 to 30 percent.
Mainland visitors account for 50 percent of tickets sold, while local visitors- who have had many promotions targeted towards them this year- make up around 30 to 35 percent. And there's been also a rise in Southeast Asian visitors.
It's noticeable that India – Asia's third-largest economy – has become Ocean Park's next target, with visitors from the country seeing 30 per cent year-on-year growth.
A new subway line is expected to reach the park at the end of this year.
Read original article