Seeing is believing – imagery, icons and interaction in destination marketing
04/01/2016
|
6:26:36 PM
|
中文
In order to inspire travelers to not only consider but also actually book a trip, destination marketers could create immersive and interactive videos, provide digital concierge service and make use of social media.
Destination marketers are tasked with building awareness and positive perceptions about a place – whether a city, country or region – to drive new and repeat visitors.

With that comes the familiar challenge – how do you tell a unique story about your destination in a way that will really inspire travelers to not only consider but also actually book a trip?

The answer is compelling content.

However, this is more than just posting a breathtaking picture on your website or Facebook page. The key is to weave together the most compelling imagery and iconic elements in an interactive way that engages consumers as they consider where to travel next.

Sound complicated? Let us demonstrate what this looks like with a few recent campaign examples we created with our destination marketing partners.

An immersive and interactive video

The tourist board VisitDenmark wanted to expand awareness and increase interest in visits to Copenhagen and Aarhus.

To accomplish this, we worked with the VisitDenmark team to create a microsite highlighting rich content and imagery from the region and invited travelers to explore each city through one point of entry, with interactive maps and local suggestions around food and drinks, shopping and markets, design and architecture, urban and outdoor adventures, culture and history.

To enhance the experience, we also created a first-person interactive video centered around the biking experience of Copenhagen, which put viewers in control of the content by allowing them to choose their own travel adventure through the city based on their interests.

The film was captured using specially-designed wearable cameras to deliver a personal and unique perspective.

Open the image below and click "let's go" to see the video.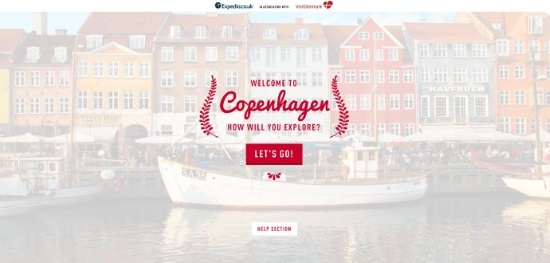 A digital concierge

British Columbia in Canada offers travelers urban experiences, outdoor adventures and everything in between. To highlight this wide variety of activities, we worked with Destination BC to create a dynamic and interactive online campaign featuring a 'Concierge Service' microsite that gives travelers the opportunity to hand-pick their ideal holiday.

For the outdoor adventure type, the site featured imagery of the stunning mountainous terrain, water views and natural beauty that makes British Columbia unique.

For other types of travelers, the Concierge Service offered a streamlined way to discover other options– from romantic getaways to foodie-focused experiences, to rainforest and wildlife adventures.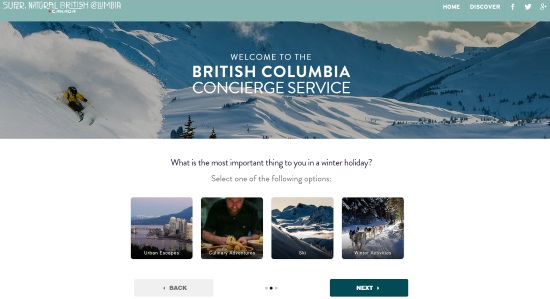 A new kind of social campaign

For a campaign with the Netherlands Board of Tourism and Conventions (NBTC), we focused on the Dutch artist Vincent Van Gogh, highlighting his life and works around Holland as a way to raise awareness for the destination beyond its most famous city.

Leveraging famous masterpieces by Van Gogh, we created an interactive social media campaign that used the Twitter "Flock to Unlock" mechanism, which challenged consumers to collaboratively tweet and retweet the #VanGogh2015 hashtag to earn brush strokes that would reveal one famous Van Gogh work of art each week – all for a chance to win a trip for two to Holland.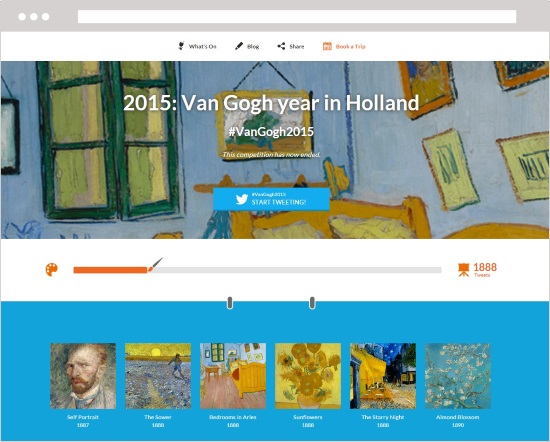 It's great to have stunning photographs, but to make the most of your content and imagery it must be woven together to tell the story of a destination. Interactive and personalized experiences will inspire and engage visitors, and drive consideration and bookings.

Read original article