NH Hotel launches Chinese brand in partnership with HNA
03/31/2016
|
11:06:00 AM
|
中文
NH Hotel Group launches a joint-venture Chinese brand "Nuo Han" in a partnership with HNA Group.
Spain-based hospitality brand NH Hotel Group announced the launch of the joint venture office and Chinese brand name "Nuo Han" ("诺翰"). It also announced its development plans including 2 new hotels under NH Hotels branding to enter in the China market before the end of the year.
NH China (Beijing NH Grand China Hotel Management Co., Ltd), the joint venture between NH Hotel Group and HNA Hospitality, is located in Tower A, HNA Plaza in the central business district of Chaoyang, Beijing, China.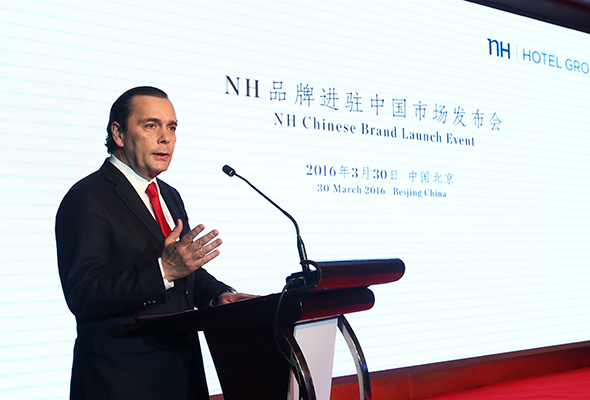 The joint venture's corporate purpose is to build a portfolio of NH Hotels and NH Collection brand hotels in the midscale and upscale segments in China owned by HNA or by third parties. It is developing 2 NH branded hotels to open in the 2nd half year of 2016 in Sanya and Haikou of Hainan Province. The target is to develop 120 to 150 hotels by the year 2020.
Read original article