Ctrip raises 2020 GMV goal to around USD 200 billion
03/18/2016
|
11:12:36 AM
|
中文
Chinese OTA giant Ctrip further lifts its GMV goal for 2020 to USD 200 billion, following the latest announcement of its fourth quarter and full-year 2015 results.
Ctrip's head of international hotels talked about "the Ctrip family" at ITB last week and last night the three Chinese members- Ctrip, eLong and Qunar – issued their 2015 fourth quarter and full year results.
In the past year Ctrip, already China's biggest OTA, instigated a share swap with Baidu which gave it a 45% stake in Qunar, and was part of an investment group which took control of eLong.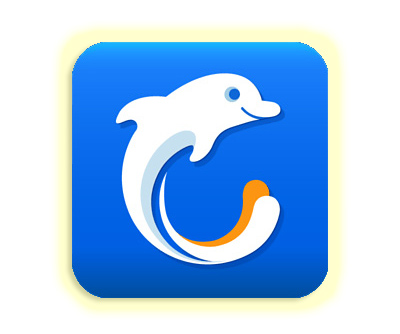 So the family is getting bigger in its homeland of China. So big that Ctrip has revised upwards what was already one of the online travel industry's biggest numbers – its projected gross merchandise volume (GMV).
Ctrip CEO James Liang told analysts on the earnings call that by 2020, "Ctrip and its investee companies" will generate an annual GMV of between RMB1.2 trillion and RMB1.4 trillion.
At the current exchange rate, according to Google Finance, that's between $185 billion and $216 billion. Every year.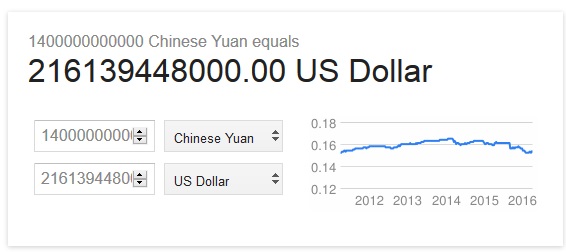 In response to a question CFO Cindy Wang clarified that this figure includes Qunar and eLong.
At the same stage last year – before Qunar and eLong joined the family – projected GMV for 2020 was RMB700 billion. Early in 2016 the company set its GMV goal at RMB 1 trillion by 2020.
Liang offered five compelling if familiar reasons for this bullish projection – travel in China will grow faster than the overall economy, online is still only a small part of the overall Chinese market, Ctrip's scale gives it a competitive advantage, new business units will bring new products to the table and more Chinese people will look to travel overseas which plays to Ctrip's strengths.
This bigger picture perspective is informing its approach to "co-ordinating" the family businesses. He explained:
"These investments enable us to reduce irrational pricing competition and should over time put the industry back on a healthy and a sustainable growth trajectory.
"Going forward, both Ctrip and its invested companies will focus on their core customers who have been traditionally strong in the mid to high-end customer segments, while the invested companies have built a name for themselves in their respective niche markets such as the younger customers in lower-tier cities.
"By focusing on core customer bases, the Ctrip Group can spend marketing dollars more efficiently."
So it looks as if the Ctrip family will be made up of complementary rather than competitive businesses. The Ctrip brand itself appears centre stage as a full-service online travel agency. In 2015, Ctrip's growth came from all verticals – year on year accommodation revenues were RMB4.6 billion (US$713 million), up 44%; transportation revenues were RMB4.5 billion (US$688 million), up 51%; packaged-tour revenues were RMB1.7 billion (US$257 million), up 58%; and corporate travel revenues were RMB473 million (US$73 million), up 27%.
Interestingly, each vertical's proportion of the total revenues was fairly stable.
Elsewhere in the family, eLong was always talking about itself in terms of becoming a mobile-focussed accommodation provider, even before the Ctrip investment.
Its 2015 volume and revenue numbers bear this out this focus on accommodation — year on year it has lifted "room nights stayed" by 26% to 43.2 million room.
And while overall revenues have dropped 5% to RMB1.0 billion (US$159.3 million) compared with 2014, accommodation revenues are up 3% in cash terms and account for 89% of the year's total, compared with 81% last year. Transportation revenues are down by 39% and account for 8% of the total, down from 13% in 2014.
The shift towards accommodation is even sharper in the last three months of 2015, representing 93% of the total.
eLong's filing also talked up its cumulative app download number – 490 million at the end of the year. And its CEO identified "mobile customer acquisition" as an investment priority in 2016. The filing also referenced a big increase in the number of domestic properties on its books – up 60% year-on-year to more than 320,000.
So we have Ctrip as the full-service OTA, eLong as the domestic and mobile focused bedbank, which leaves Qunar, very much the black sheep of the family.
Its 2015 filing leads with a standfirst of "year-on-year revenue growth exceeds 100% for the seventh consecutive quarter." Impressive, although if you scroll down you find out about its operating loss for 2015 of RMB6,723.2 million (US$1,037.9 million).
Ctrip's Liang talked about Qunar on his call, saying Qunar "has been operating a different model, more of a price comparison and metasearch, so it will direct traffic to us, other OTAs and airline direct….Of course now there is more traffic being directed to Ctrip but the situation is still being developed…Sometimes Qunar gets revenue by clicks."
So maybe Qunar's role in the family will be a return to its metasearch roots, with a big emphasis on mobile?
However the family dynamics pan out over the short, medium and long-term, the Ctrip Group deserves to be at the top table of global online travel firms. Especially if you factor in not only its investment in MakeMyTrip but also the fact that Priceline Group owns just over 12% of the group.
Read original article